Why 3DZ
Your go-to 3D printing consultant, the innovator you can count on
Bringing to our customers the added values and the best 3D printing and scanning solutions in order to maximize their results. Guiding them to the best options in the market, accompanying them on their knowledge journey, optimizing, even years later, their results, through continuous updates and advice, and focusing on one hand on today's market needs and on the other hand on the challenges of the future.  
Achieving our vision means offering our customers the best service possible, valid for today and tomorrow. This means for us "Print the future," the mission that 3DZ wants to express day after day through its uniqueness.  
12 reasons for choosing 3DZ
3DZ is among the leading players in Europe in the resale of 3D printing products, distinguishing itself by sales volume, capillarity, consultative approach and technical support. With more than 15 years of experience in the industry, over 2700 satisfied customers and 13 locations around the world, we are authorized resellers of the most prestigious brands of 3D printers and scanners. This allows us to propose 360° solutions and suggest the best option to any type of customer, thanks to partnerships with the best brands around, great experience and a high technology portfolio. 
Unlike most of our competitors, from 2006 to the present, 3DZ has always been 100% focused on 3D printing. We have focused on the potential of this solution from the very beginning and therefore we represent a benchmark in this field. Our experience in a variety of application areas and our selection of leading brands of 3D printers, software and 3D scanners enables us to always offer the best combination of technologies and the most flexible range of solutions to meet specific customer needs. 
Passion, expertise and care are the principles that guide our work and relationship with the client. We share 100% of our know -how in all project phases, offering services and consulting support to maximize the potential of each project: from presale analysis to targeted selection of the best solutions, staff training, and after-sales support and implementation. 
3DZ is your innovation partner you can count on. Innovation is no longer just a target, but has become the driving force behind our strategy, a unifying principle that brings together the most change-oriented factors, operational and economic benefits. 3D printing today represents a key driver for the evolution of companies and their competitiveness in the marketplace. 3DZ brings the best of this innovation to companies, offering solutions and services of excellence to define new parameters in terms of product quality, productivity, automation and sustainability. 
3DZ Service Plan 4.0 is the key-in-hand package that will allow you to easily obtain 4.0 incentives and immediately take full advantage of your investment. The Italian state supports industrial migration towards innovation, providing important measures to support the implementation of new smart factories. 3DZ has put together an exclusive package to assist companies at a stage that has technical and bureaucratic complexities so that they can easily access all incentives related to Industry 4.0. 
3DZ covers the whole of Italy and beyond. Not only locations but also qualified staff and technicians who can reach any company anywhere. 3DZ is really close to its customers, in a concrete and reliable way.
A lasting relationship where guidance continues even after the purchase, with the goal of keeping the customer growing, through updating, assisting, and proposing the new solutions on the market that best suit their needs. 
After-sales service is the flagship of the 3DZ project. A reliable and dynamic structure composed of certified personnel ready to respond to all requests for technical assistance for installation and start-up of equipment or machinery with enthusiasm and skill. A close-knit team with great professionalism, already widely known and appreciated.  
Our HOT LINE of support guarantees immediate response and professional solutions to every issue related to the world of 3D printing and scanning. We use modern ticket management software, with problem resolution times among the lowest in the industry
Along with delivery of the equipment, 3DZ also provides all the training needed for proper use and maintenance. Our customers can thus benefit from high-level training by the technical staff and get the most out of using 3DZ equipment. That's why we also offer a wide range of multi-level training courses: whether you are approaching 3D printing for the first time or are a professional eager to improve your technical skills. 
The quality of 3DZ's technical support and the processes leading to the creation of the final product is guaranteed by internationally renowned awards and certifications that 3DZ personnel have earned over the years. 
In a historical context where every company cannot avoid revising its production cycle without taking care of the environment, 3DZ, through 3D printing, represents a green partner par excellence, proposing more sustainable production methods, providing concrete and effective solutions to combat CO22 emissions, lower energy consumption, reduce waste, transportation-related travel, as well as encouraging the introduction of innovative, sustainable and recyclable materials.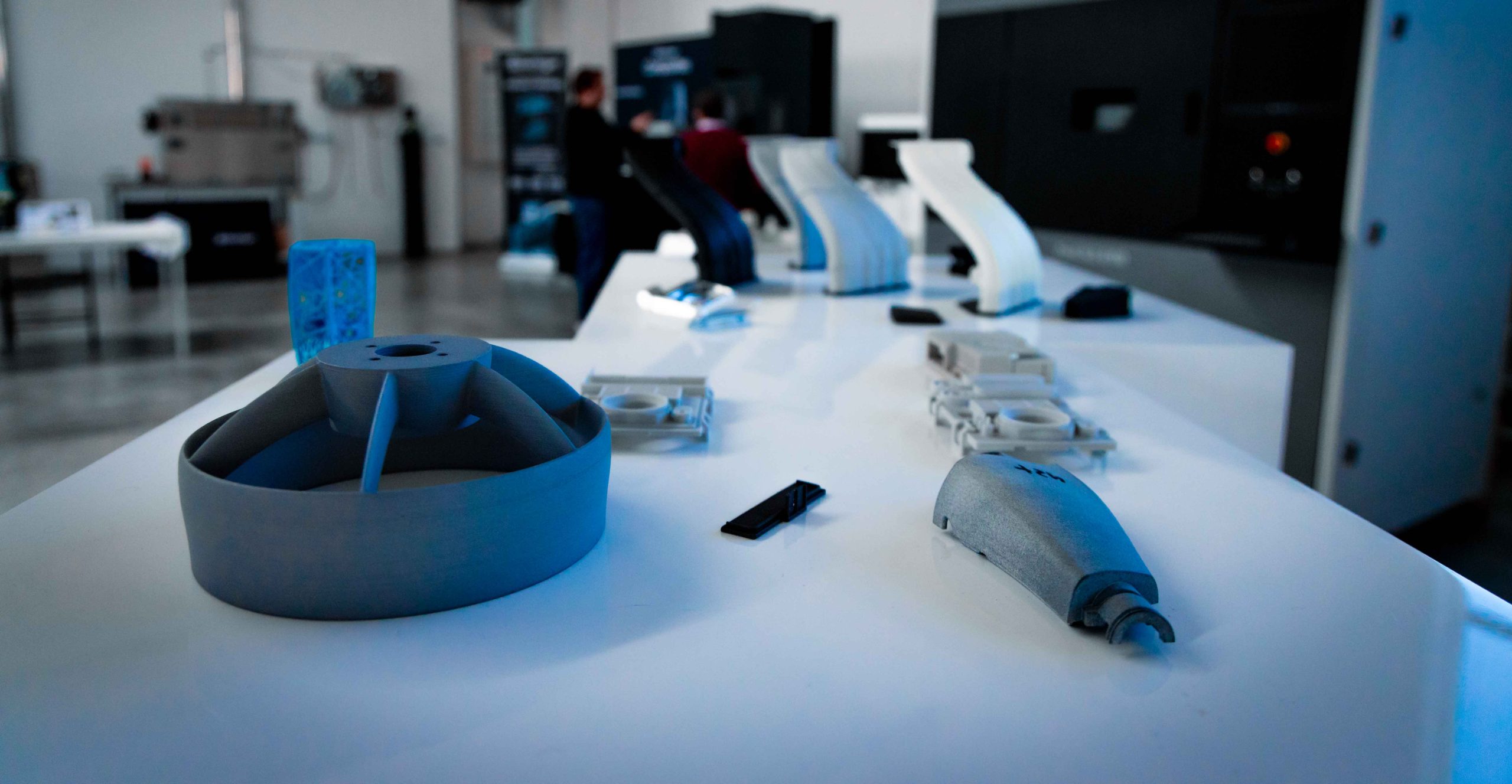 Request a consultation
Contact us to get more information and get a personalized consultation 
Contact Us