Applications
Application Examples 3D printed jig for windows and doors: zero cost customization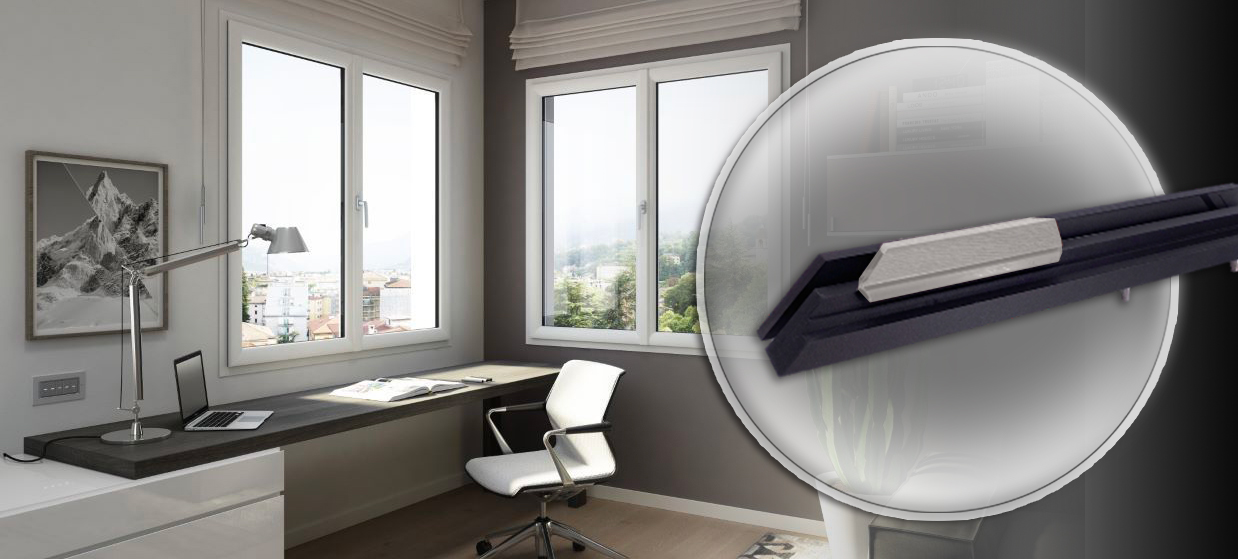 In the production and processing of wooden, PVC or aluminum windows and doors, it is often necessary to make templates and equipment to facilitate the cutting and finishing operations.
These templates are never the same as each other since there are many variations in the manufacture of windows and doors. The type of window frame, the cutting angle and, in terms of size and thickness, even the double glazing may vary.
Traditional processes
Making custom templates for each installation using traditional methods usually involves high production costs and requires specialized staff during hours in addition to those devoted to the main activity. The time required to manufacture a custom jig is at least 4 hours, at an estimated cost of 120 euros.
The implementation of additive manufacturing
3DZ application engineers decided to create a 3D printed template to cut the PVC profiles used to block the double glazing of a wood-PVC window frame. This template allows a precise cut at 45°, ensuring a perfect assembly of the final frame.
The template consists of two parts, connected by two screws and two springs. These are used to "clamp" the PVC frame to keep it perfectly still, so as to avoid vibrations or unexpected movements during the cutting phase.
This equipment has been 3D printed with a Mark Two from Markforged , using Onyx+ material and a continuous carbon fiber reinforcement. The layer was set at 125 microns with a 37% triangular fill, for optimal dimensional accuracy and repeatability. The back of the 3D printed template includes a void area, which reduces printing material consumption and production cost. All these features make the template extremely durable and easy to handle. The production cost of this solution is about 30 euros, with a printing time of about 24 hours.
Benefits of 3D Printing
What are the benefits of making these production templates using CFR 3D printing technology?
3D printing makes it possible to produce fully customized tools at no additional cost. Even for applications such as windows and doors, where the needs change from time to time (think, for example, of a window or door for an attic that requires a different profile cut than the canonical 45° or a double glazing with different thickness), 3D printing allows you to obtain custom templates in which complex geometries and undercuts are not a problem.
Additive manufacturing allows to realize the parts in a short time, using also the so-called unproductive times (night hours or holidays). 3D printers can work on their own, without being continuously manned. The traditional processing of these equipments would have instead required the work of a specialized operator, who, consequently, would not have been able to carry out his regular tasks, increasing the lead time of the supply chain.
To sum up:
Application: Template for windows
Material: Onyx + with continuous carbon fiber reinforcement
Printer: Mark Two from Markforged
Cost: 30 Euros
Time: about 24 hours