Products
A faster, more efficient workflow with Formlabs 2022 innovations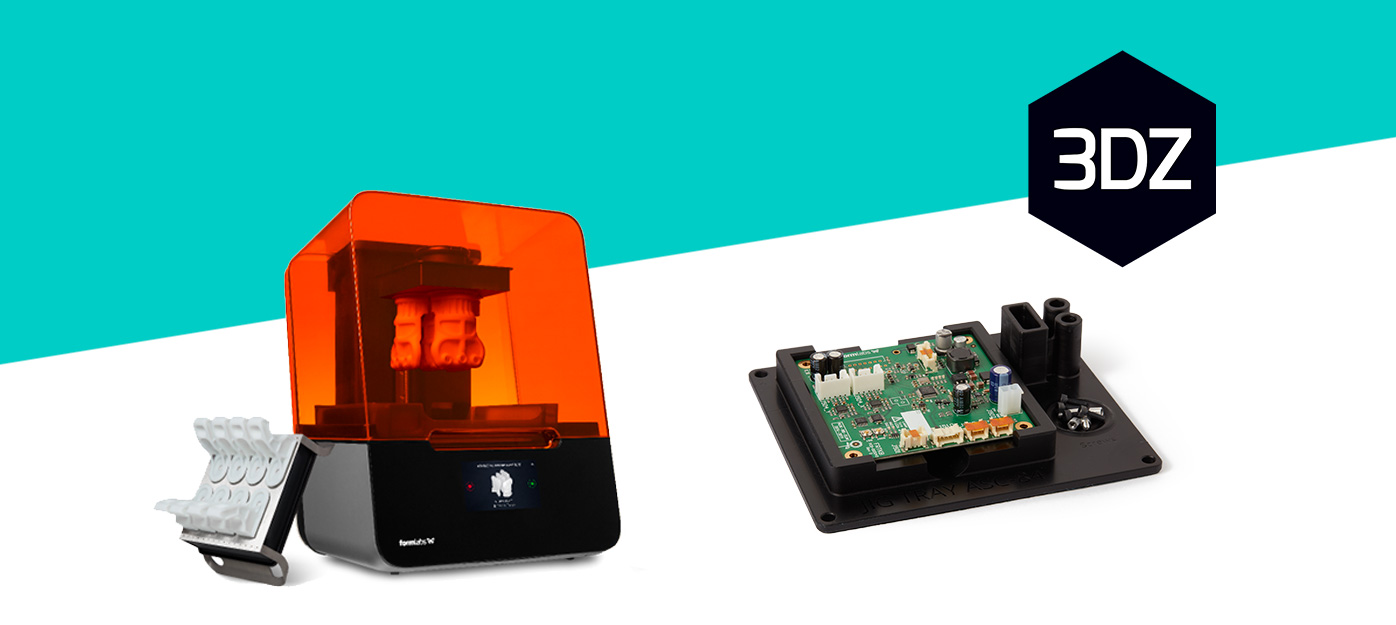 Form 3+, Form 3B+, Build Platform 2 e ESD Resin
Form 3+ and Form 3B +: ever faster and more accurate stereolithography 3D printing, even for biocompatible materials.
Build Platform 2: The quick release printing platform that streamlines your workflow.
Resin Esd: the specific resin for electronics
FORM 3+ e FORM 3B+
From today, thanks to Form 3+ and Form 3B +, going from design to the final part is even easier and faster. Being able to realize your ideas and deliver the finished product efficiently and quickly, allows you to meet the urgent requests that arise in every sector. Whether it's an aesthetic prototype, functional or dental model, the Form 3+ and Form 3B + print 20 to 40% faster.
Form 3+ and 3B + are the new desktop 3D printers for prototyping and small batch production with SLA technology. Form 3B + is optimized for use with biocompatible materials and specific resins for the dental sector.
By introducing several hardware and software upgrades, Low Force Stereolithography, introduced by Formlabs in 2019, has been taken to the next level, improving print speed, part accuracy and simplifying workflow even more.
Removing the print media is child's play: just use your hands to break them without damaging the printed piece.
The LPU light source distributes the light evenly and stably over the entire print area, allowing for the same quality of the parts throughout the plate.
The temperature monitoring is constant and precise, to ensure the correct polymerization of the resin. As soon as the printer receives the print job, immediate preheating begins, thus helping to reduce printing times.
The build plate and LPU are perfectly aligned from the first layers, for high adhesion of parts to the plate and a production-quality surface finish. The customizable sleep mode allows for a reduction in energy consumption when the printer is not in use.
The software is designed to optimize the entire workflow: from the print settings specifically designed for each individual material, to the technology for adapting the thickness of the layer based on the geometry of the piece, to the creation of supports optimized for density and shape.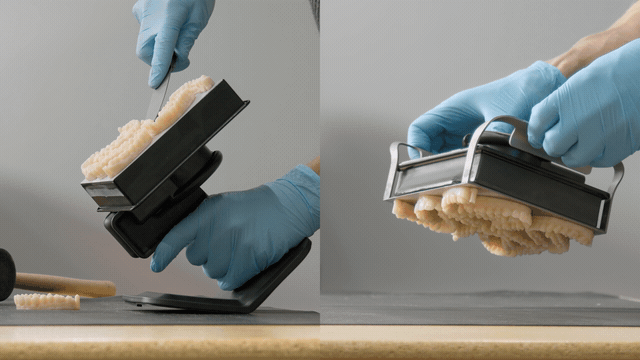 BUILD PLATFORM 2
If you then print using the Build Platform 2 accessory, the new sturdy and durable steel printing plate with Quick Release System technology, the removal of the pieces is safe, instant and clean. The pieces detach with a simple movement, without the use of tools.
In addition to Form 3+ and Form 3B +, Build Platform 2 is a novelty that can also be used to improve workflow on Form 2, Form 3, Form 3B.
Build Platform 2 is a valuable aid to make your workflow even more efficient.
ESD RESIN
We also present an interesting novelty also regarding the range of Formlabs printing materials: ESD Resin is the new resin for:
print parts capable of dissipating static electricity
create enclosures designed to protect electronic components from electrostatic charges
prototypes for the electronics sector.
By creating electrostatically safe equipment, the efficiency of electronic component production lines is improved. ESD Resin is also ideal for the customized creation of trays and pallets for the storage and management of electronic components.
New ESD resin is compatible with Form 3, Form 3L, Form 3+, Form 3B, Form 3B +, Form 3BL printers